Fukushima Prefecture
Update at: 1/26/12
Shiramizu Amida-do Temple
A national treasure, Shiramizu Amidado Temple
One of Iwaki's most popular sightseeing spots is Shiramizu Amida-do. This temple which is also called Ganjoji is a Buddhist temple built in 1160 by Princess Tokuhime, the widow of feudal lord Norimichi.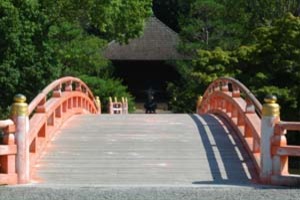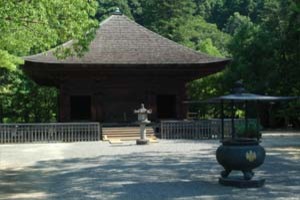 This is an elegant building, which is designed with the Heian-style architecture of Amida-do hall a national treasure in 1952. Interestingly it is the only building in Fukushima prefecture to be designated a national treasure. Within the Hall enshrines five wooden statues of Buddha.
Shiramizu Amida-do is surrounded by a beautiful garden area and a large pond to enter the temple, visitors must cross a typical Japanese-style red bridge.
The hungry carps in the pond look expectantly at the visitors crossing the bridge for food, sold in stalls near the temple.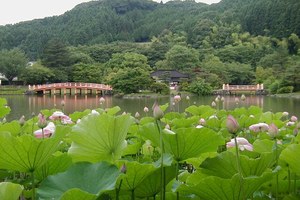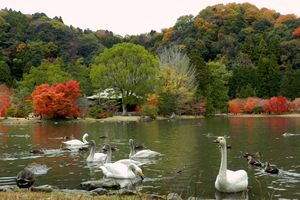 Also, the beauty of the lotus bloom in summer, and the colorful leaves of autumn attract even greater number of tourists.
In this style, the garden is made to create a relaxing environment and peace. The usage of colors and decor in this style of gardening are minimal and the emphasis is laid on the water and rich foliage.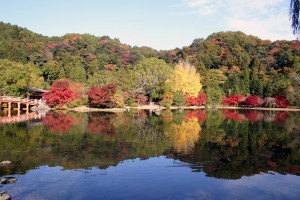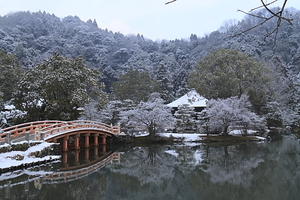 Related: