Announcement
Update at: 1/29/12
Decontamination experiment in Tomioka town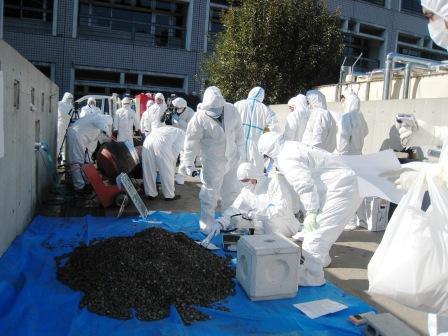 On 28th of January, 2012 operated the decontamination experiment in Tomioka Town Hall which is located in evacuation zone about 10 km from Fukushima Daiichi Nuclear Power Plant.
In this time, the method provide by the company " Sosei world" and "Japan University" which is putting some adjuvant materials for cleaning into the mixer which has non-conventional machining inside and stir after putting the effect of surface-active with high functional water.
In this experiment used a concrete square for the result of high precision test and also reduce the influence of outside dose rate.
A decisive difference of the conventional decontamination method features that "Not necessary to move contaminated materials to somewhere else", "Quick method for decontaminate" and "Achieve high efficiency with low price".
Tomioka town Mayor also, was presented there and emphasized in front of government officer of Ministry of Environment that wants to work practical steps toward as soon as the results are accepted.
I found relatively higher dose rates when measured around the building of Tomioka Town Hall which was cleaned once by Japanese Self-Defense Forces before. Also, I measured some grasses and places which are not decontaminate yet but it was 13 microsieverts.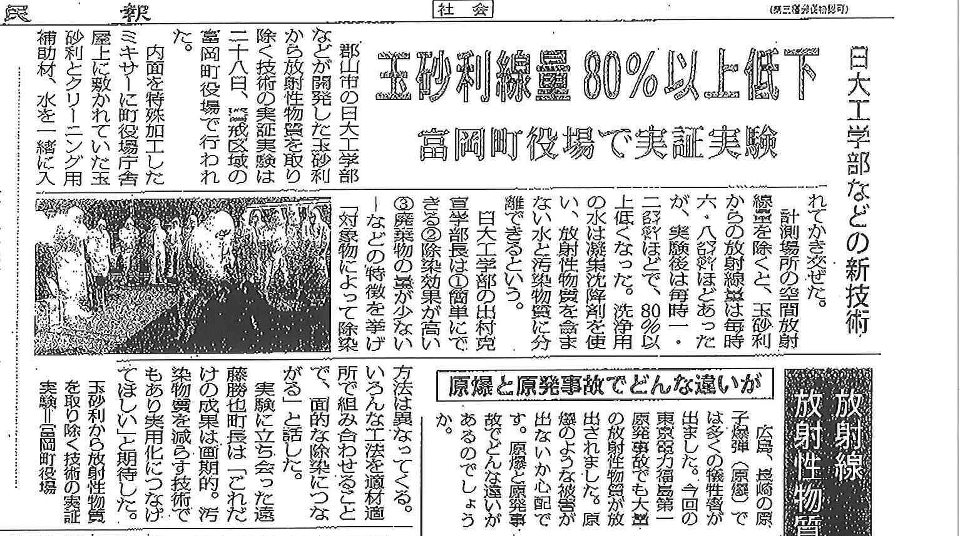 Related: