Decontamination
Update at: 11/6/11
Decontamination operation using by Functional water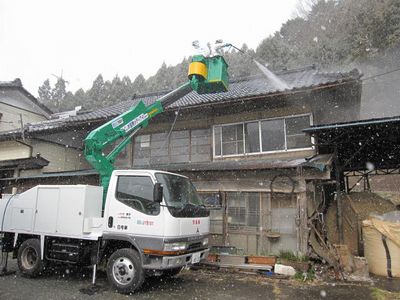 In reality, the decontamination by using high-pressure water cleaner is not insufficient method for clean-up radioactive materials. It might make you feel like you are decontaminating but there is limited amount can be eliminated.

The method of decontamination operation using by Functional water is publicized that most effective decontamination for eliminate radioactive materials based on results of quantitative experiments since this nuclear plant accident.
The water cleaners wash surface dirt off, that tainted water goes into sewers and can contaminate rivers and nature. It means, that radioactive cesium is not only lowering but still remains.
Therefore, we clean up contaminated areas by using the functional water which can really reduce the radioactive materials and have a confident that effective of radiation decontamination.

Please, click here for more about decontamination activities
Decontamination Activities, Fukushima 3.11